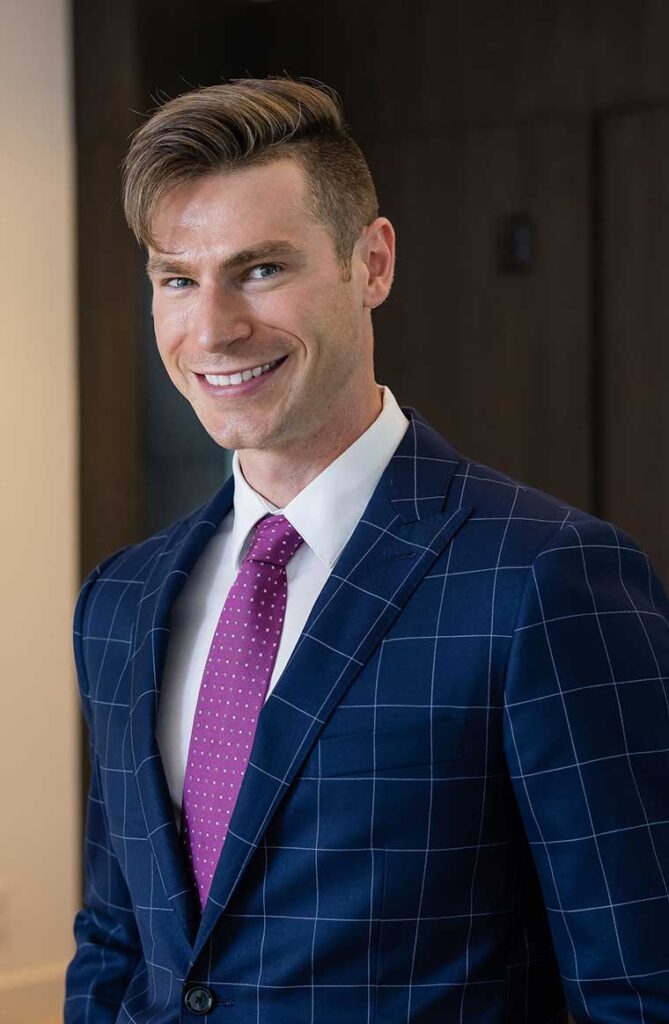 As a Marin County native, with a deep love of San Francisco, Nicholas Spangler's top priority is helping our clients achieve their real estate goals in this incredible city. Nick is known for offering concierge-level service with great attention to detail while never losing sight of the client's end goal. In his real estate practice, Nick collaborates with a diverse and experienced community of other real estate agents, contractors, and specialists in order to provide his clients a full-service white-glove experience. Nick attributes his success to what he believes to be his strong points: a patient, no pressure approach; deep quantitative analysis skills; and always putting our clients first.
Known for his positive, engaging attitude, Nicholas' professional background in service, sales and business informs his astute, client-centric approach. Whomever the client, he always takes the time to listen closely and give them careful, customized advice. He understands that real estate is often the biggest investment a person will make in their lifetime, and he truly cares about helping his clients make smart, informed decisions. Clients consistently appreciate Nick's positive demeanor, discretion, and strategic guidance as they navigate the entire sales, purchase or investment process, step by step.
Prior to joining The Deason Group, Nicholas served as the head of Vanguard Properties' Analytics Department, with 9 years of market research expertise under his belt. Accomplished in a wide array of qualitative and quantitative research practices and methodologies, Nicholas' extensive background in market research provides our clients actionable insights through straightforward understanding and articulation of the current market.
In his downtime, Nicholas passionately loves optimizing his nutrition and health in service of his other true love (outside of real estate!) weight training. In addition, he is an avid reader and especially enjoys history, psychology and philosophy. In his travels, he loves exploring new cultures and histories and is particularly fond of traveling throughout Asia.